&nbsp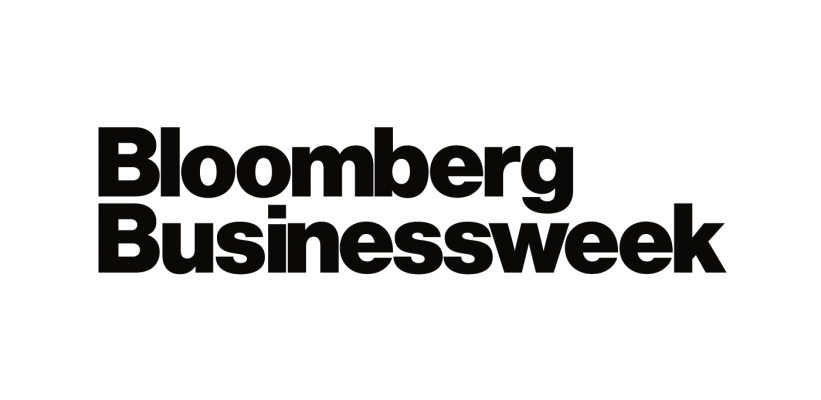 BusinessWeek Style Q&A 2010
BusinessWeek December 17, 2010
Q: I am in need of some last-minute holiday gifts for my administrative staff. Any recommendations?
A: Though your gift may be last-minute, avoid having it look that way. Consider what you know about the recipient. If the person is family-minded, a picture frame or gift certificate for a personalized photo book would be a nice touch. For the animal lover: pet-themed stationery or mugs or a coffee-table book devoted to his or her favorite animal. For the film enthusiast: movie tickets or a gift certificate to Netflix, packaged with a few boxes of movie-size candy. For the athlete: a cool water bottle with built-in filter or subscription to a magazine devoted to his or her favorite sport. (To avoid looking last-minute, wrap the current issue with a note that the subscription is on its way.) If you do not know much about the person, you might give a gift related to his or her job. This can be a beautiful pen, writing tablet, desk accessory, or industry-related business book. Additionally, a gift certificate for a manicure and pedicure or massage (with tip included) is always appreciated. If all else fails, you can't go wrong with beautifully packaged candy, a basket of holiday treats, or a gift card to a local coffee bar. Don't forget to include a festive holiday card with a handwritten note.
BusinessWeek December 3, 2010
Q: My boss has invited me to a dinner party at his home. Can you suggest an appropriate gift?
A: If you know the dinner party will be more of an intimate gathering, feel free to ask what you can bring. If nothing in particular is needed, give a bottle of wine. Go to a reputable wine shop and ask for a varietal that works well with any food pairing. Alternatively, consider a box of fine chocolates, tin of mixed nuts, or basket of specialty teas. With any wrapped consumable item, remember that it is the choice of the host or hostess to serve it that evening or not. Do not take offense if your gift is enjoyed at a later time. If you would prefer to bring something other than food or drink, a small potted plant or flowers—already arranged and in a vase—is a lovely choice. If you know your boss' hobbies or interests (golf, cooking, gardening, etc.), you may want to fold that into the theme of your gift. Whatever you bring, remember it's all in the presentation. Decorative boxes, bags, or wrapping will make give your gift greater effect. Sending a hand-written thank-you note the next day is also a nice touch.
BusinessWeek November 12, 2010
Q: Every holiday season I have quite a few after-work social events. How can I take my look from day to night?
A: Opt for dark neutral separates in black or navy to bridge the transition. Consider taking an extra shirt to the office for a quick change. Men can swap out a lighter colored shirt for one with a darker or brighter color and replace a tie with a colorful pocket square for a more festive look. Women can opt for a sleeveless or embellished blouse and add jewelry with sparkle, shine, and movement with such options as rhinestone chandelier earrings or a series of bangle bracelets. The right shoes can also take your look from day to night. For men, lace-ups in a polished leather with thin soles and a streamlined shape do just the trick. For women, high heeled pumps or strappy sandals convey a nighttime sensibility. Women can pair their evening shoe with a small jeweled handbag that discreetly fits inside a bigger daytime tote. A more dramatic lipstick or smoky eye shadow also adds evening impact. A spray of cologne or perfume is the final step in gearing up for a festive night out.
BusinessWeek October 29, 2010
Q: What does your cell phone say about you?
A: Even before you answer it, the type of cell phone you use speaks volumes. A BlackBerry says you're all business, on time and at the ready with immediate access to e-mail, appointments, and documents. An iPhone pegs you as an early adopter, someone who's on trend, with equal emphasis on work and play. The Droid conveys tech savvy, independence, and courage to go against the grain—and that you do your homework. By contrast, a non-smartphone, like a flip phone, suggests you're practical, place little emphasis on bells and whistles, and appreciate the classics. The color of your phone or cover also sends a message. Bright colors intimate that you have a fun, creative, lighthearted side, and that you view your phone as an accessory. A darker neutral or metallic hue has an air of seriousness. Your ringtone is the final telltale. Choosing one that came with the phone suggests practicality, straightforwardness, and a penchant for the status quo. A song or TV-show theme says that you value choice and self-expression and feel free to show your personality.
BusinessWeek October 15, 2010
Q: How do I incorporate the new fall clothing trends into my business wardrobe?
A: Everyone's wardrobe can benefit from an update, but a little trendiness goes a long way in most work environments. To avoid looking like a slave to fashion, incorporate both classic and trend pieces. For men and women, the easiest trend to adopt is color. Not only are camel and gray "fashion" colors this season, they are also work-appropriate. Pair them with this season's accents in shades of purple, yellow, or red for a more fashion-forward look. We continue to be mad for plaid this season, as well as for stripes and tweed. Cardigans for men and women are key items as well, particularly in a chunky knit. Additionally, the military trend remains strong and can easily be sported in a blazer or coat. Although animal prints are fashionable for women this fall, you'll want to add only as much as your environment (and comfort zone) will allow. A scarf or shoe might just do the trick. Remember, every season the fashion industry gives us a potpourri of trends to choose among, but not every trend is for everybody. The trick is to choose the ones that feel right for you.
BusinessWeek October 1, 2010
Q: I am very hard on my clothes. Can you share some tips for prolonging their life span?
A: How and when you clean your clothing is the most important consideration. Get serious about familiarizing yourself with the clothing care labels and following their instructions. Be sure to wash like-colored items together to avoid color transfer. Turn dark colors inside out before washing to avoid fading. Because heat can break down clothing fibers, wash items in cold water and hang them to dry whenever possible. Treat stains immediately by carrying a portable stain-removing wipe or pen with you. Be mindful to dry-clean your clothing only when needed. Unless they are stained, trousers, skirts, or jackets should be dry-cleaned no more than twice a season. Hang these and all items to air out after each wearing. Never store any garments on the dry-cleaning hangers, as the wires can misshape or damage your clothing. Additionally, remove your garments from the dry-cleaning bags to avoid discoloration. For pressing, opt for a steamer instead of an iron for a faster and more fabric-friendly alternative. Remember, to prolong the life of your clothing, you'll need to take the same level of care to maintain it as you did to select it.
BusinessWeek September 17, 2010
Q: How do you find a good hair stylist?
A: A hair stylist can make or break your overall image, so do your homework to find the best one for your needs. Start with personal recommendations. If possible, ask others who have both a hair style you admire and a hair type similar to your own. Visit a few salons (ideally on a Saturday, when they are busiest) to assess the atmosphere. Do you feel comfortable with the staff, service, environment, and fees? If so, schedule individual consultations to interview all of your prospective stylists. Bring pictures of past hair styles you've loved or hated and be honest about your time, expertise, and budget for hair-style maintenance. Ask prospective stylists about their training. Ask to see their portfolios. Be mindful of how they present themselves and see if your personalities mesh.
BusinessWeek August 28, 2010
Q: Can I wear leggings to the office?
A: While leggings continue to be a popular style trend, let's not forget they are a derivative of the sweat pant, so proceed with caution. Assuming that your workplace has a business casual dress code, think about the type of industry you are in. Leggings are more accepted in fashion, design, and other creative industries. They are a no-go in financial and other professional service industries (accounting, law, insurance, etc.). Also take into account your position. If your role is client-facing or that of senior management, leggings are best left for the weekend. If you determine leggings to be a suitable option, opt for full-length ones in solid neutral colors, such as black, brown, gray, and tan. Pair your leggings with long tunics, cardigans, jackets, or sweaters that fully cover your hips and upper thighs. To elevate your look, wear your leggings with elegant, well-coordinated accessories. Finally, make sure leggings are in excellent condition, not faded or pilled.
BusinessWeek August 13, 2010
Q: I am not wearing some of the clothing in my closet. How do consignment shops work?
A: Consignment shops are a great outlet for unwanted and gently worn clothes and accessories. Some will accept only pieces from top designers and from the past year, while others will take any quality clothing that is just a few years old. Call before you visit, as many stores work by appointment only or have specific hours to review potential consigned items. Make sure your pieces are freshly cleaned and pressed. Terms and conditions will differ from shop to shop, but generally the store determines the selling price. When your item sells, the dollar amount is divided between you and the store, usually a 50/50 split. Most stores keep clothing or accessories for three months. If your items have not sold by then, you can take them back. Remember that these types of stores have limited selling space and can be discerning with their selection. If the store doesn't accept everything you bring, don't take it personally.
BusinessWeek July 30, 2010
Q: My closet is in desperate need of editing. Where do I begin?
A: Set aside a few hours of uninterrupted time. If you live in a locale with seasonal climate changes, divide your wardrobe into two seasons: spring/summer and fall/winter. Begin by reviewing your clothing for the current season, plus items that can be worn year-round. Try on each item and assess via a set of objective criteria. Is it a good color, fit, and style for you? Is it current, in good condition, and relevant to your lifestyle? Does it convey the message that you want to send? Release from your closet those items that are: unflattering in color or style, don't fit (and have a high likelihood of never fitting), have not been worn in two or more years or are outdated, uncomfortable to wear, damaged, or worn out. Questionable items include those that have nothing else to go with them or are in need of repair or alteration. Consider whether they merit the time, energy, and money it will take to make them work. For multiples of the same item (i.e., eight pairs of black pants), take inventory and keep only the best of the bunch. Finally, limit yourself to only a few sentimental pieces and store them in a special location, out of your main closet. Don't be afraid if you are left with only a fraction of your original clothing inventory. It's better to hold on to only those items that look great on you, that you wear with frequency, and that you enjoy. In this case, less is truly more.
BusinessWeek July 16, 2010
Q: I'm often late for work. Can you share any wardrobe time-saving tips?
A: The best way to streamline your morning routine is to streamline the organization of your closet. Think assembly line. Hang clothes by type (i.e., shirts together, jackets together, pants together) and on hangers that are of uniform height. Make sure your closet contains only those items that fit and are clean and in good condition. Hectic workday mornings are not the time for wardrobe surprises. When pressed for time, opt for outfits that are easy to put together. With a two-piece suit, you've already got a coordinated jacket and pants. With a dress, you just need accessories. For frequent handbag switches, put items in a purse organizer so it's easier to change from one bag to the next. Store accessories in clusters. For example, if you have a silver necklace, bracelet, and two pairs of earrings that work together, keep them together. Store shoes in clear shoe boxes so that they are easily identified and pairs stay together
BusinessWeek July 2, 2010
Q: I have a hard time finding clothes that fit. When is an item worth buying and having it altered and when is it not?
A: Truthfully, "ready-to-wear" is a myth. Only 10 percent of the population walks into a store, tries on an item, and finds it a perfect fit. The rest of us need some sort of alteration. To properly assess fit when trying on a garment, don't just stand still: Sit, stretch, and bend. The garment should fit well in all these positions. A jacket should fit through the shoulders, back, and body without bunching or pulling. Similarly, a pant should fit through the stomach, thighs, and backside. Both the hem and crease of the pant should fall straight. Relatively easy and inexpensive alterations include shortening or taking in a pant or sleeve. Alterations such as adjusting the shoulder or armhole of a jacket or the rise in a pant are more involved and costly. Unless you have a master tailor or big alterations budget, take a pass on clothing with these fit challenges. Skip any item that needs to be lengthened or let out, especially in fabrics such as silk, rayon, or velvet as they can show marks. Before cutting the tags off an item in question, ask your tailor for an estimate of the alteration costs. To determine if it's worth it, consider the item's versatility, the fabric quality and potential life span, and if you really like (and need) it. If the item gets high marks for all these factors, it's a keeper.
BusinessWeek June 18, 2010
Q: I want to stretch my clothing budget. Can you provide some tips on doing more with less?
A: Think about how you spend your time and then balance your wardrobe and budget accordingly. For example, if 40 percent of your week is spent at work, 40 percent of your clothing should be work appropriate. Create a closet of mix-and-match clothing items that coordinate in color and are interchangeable. Remember the ratio of 4 to 1: That means 4 tops to every bottom; 4 solids for every print; and no more than 4 accent colors per neutral. Make sure any new items work with at least three other items in your closet. Allocate more funds for staple pieces, such as suits, jackets, or bottoms. For these items, opt for three-season, midweight fabrics in neutral colors, such as black, navy, gray, and tan. Neutrals work well with any color, they don't date, and they can be worn with frequency without being identified. Spend less for shirts and blouses, as these items are cleaned more often and can therefore have a shorter shelf life. Look for items that work for multiple occasions and can be dressed up or down, i.e., desk to dinner. For maximum longevity, buy the best quality you can afford. Think timeless classics that will wear out before they go out of style. Consider not only the item's price tag but also how much use you will get out of it and its projected cost-per-wear. Remember a bargain is only a bargain if you wear it.
BusinessWeek June 4, 2010
Q: I work for a conservative company. Do I need to be mindful of my social media habits?
A: Absolutely. Some employers monitor employees' (or potential employees') personal pages on Facebook, Twitter, and the like. Apply the same filters you would in a face-to-face interaction. Send a private message if you would like to share a comment or photo that is at all questionable. Your superiors really don't need to see you in a Friday-night snapshot with empty beer bottles in the foreground. When inviting someone to join your social media network, include a personal note that describes your connection—where and when you met, for example—so it's clear it's not a boilerplate message you're sending to dozens of people. Understand that some professional contacts may not feel comfortable connecting in this way, so don't take it personally if they don't respond. Avoid bombarding others with frequent posts. Think quality, not quantity. And, while there is appropriate shorthand for social media, don't go overboard, i.e., "U coming 4 lunch?" You want to distinguish your writing style from that of a teenager. Otherwise you may be misunderstood or perceived as lazy. Refrain from posting social media updates at the office, as that can speak poorly about your work habits. Remember that how you are perceived is the sum total of your visual, verbal, and online brand.
BusinessWeek May 20, 2010
Q: I work in an office that's business casual. How can I still look professional in the warmer weather months?
A: Remember that business comes first in the business casual equation. Rather than take your dressing cues from others, consult the official company dress code, if you have one. You might also ask yourself: "Would this clothing item work at the beach, pool, or park?" If the answer is yes, don't wear it to work. Whatever you decide to wear, remember that a jacket or cardigan adds instant credibility—keep one handy for impromptu meetings. For men, long sleeves (even when rolled up) are perceived as being more professional than short sleeves. Ditto for a shirt with a collar. Women should avoid showing too much skin. Balance is the key. If you are wearing a skirt, wear long sleeves. If you are wearing a sleeveless top, opt for pants. Leave the sandals at home. A peep-toe or sling back is a more professional choice. Keep cool by choosing lighter colors and lightweight fabrics such as cotton, tropical wool, and silk blends. Avoid ultra-relaxed fabrics such as linen and gauze. Make sure clothing is clean, pressed, and presentable.
BusinessWeek May 7, 2010
Q: I'm hosting a business lunch. Can you give me some planning tips?
A: Don't be fooled—a business lunch is not just "lunch." Consider the desired outcome and the impression you want to make. Extend your invitation at least one week in advance and include the purpose of the meeting. Select a restaurant—one you've already been to—with a diverse menu. Arrive early to acquaint yourself with the maître d' and waitstaff for the day. Explain the importance of your meeting and tell them in advance how much you appreciate the excellent service you will receive. Work out payment details before guests arrive. Greet guests at the entrance, rather than waiting for them at the table. When everyone is seated, allow guests to order first, but do make recommendations. This gives them an idea of what tastes good and also what is within your budget. Talk business only after everyone has ordered, but good etiquette dictates that you table business talk once the food arrives. It may resume once plates have been cleared. Close the meal with a summary of next steps, and thank your guests for coming. Don't forget to thank the restaurant staff who made you look good. A nice tip will guarantee impeccable service next time.
BusinessWeek April 23, 2010
Q: What does your watch say about you?
A: Your watch is a personal expression of who you are or aspire to be. For most professions, a modest watch with a neutral leather or one-color metal band makes the safest choice. It suggests you are classic, consistent, and dependable. By contrast, a watch that is flashy, oversize, or has diamond accents can imply you offer more sizzle than substance. A sports watch suggests you are the athletic type that values performance and durability. While it can also convey that you work well as part of a team, in more conservative environments it may imply work takes a backseat to play. A watch with a printed or brightly colored band says you're unbound by convention and think outside the box. While a Rolex or Tag Heuer reads "success," such brands as Seiko, Bulova, and ESQ can also offer a luxe look at a fraction of the cost. Whatever style you select, avoid the fakes. If detected, a knockoff can suggest you are disingenuous.
BusinessWeek April 9, 2010
Q: What are some tips for packing light on a business trip?
A: Contact co-workers, a local branch office, or even the chamber of commerce to understand customary local business dress. Call the hotel to ask what items are in your room (robes, toiletries, etc.). Make sure that either all your tops or all your bottoms are solid colors so you're not trying to match a striped shirt with plaid pants. Take extra accessories to instantly transform an outfit from daywear to nightwear. To minimize wrinkling, take travel-friendly fabrics like knits, stretch jersey, polyester, wool gabardines, and blends. Pack the heaviest items on the bottom and unpack as soon as you arrive. Don't forget your image survival kit: a stain remover, sewing kit, lint brush, and safety pins.
BusinessWeek March 19, 2010
Q: I'm appearing in my first Webcast. Can I get some tips on how to look my best?
A: Sit up straight and slightly back so that more of you is visible. This gives the other person in the Webcast the feeling that you two are in the same room. Look directly into the camera. While hand gestures should be used sparingly, you'll want to vary your facial expression and tone of voice to avoid being perceived as wooden. As for as clothing: Blue is the most easily rendered color for video and is flattering for most people. Mid-range tones of turquoise, aqua, or lavender work well. Stick to solids, as patterns can strobe on camera. To give yourself visual presence, opt for a jacket with structure or a shirt in a crisp fabric.
BusinessWeek March 5, 2010
Q: What are the best colors for an interview?
A: The colors you wear for an interview help formulate your first—and lasting—impression. Darker colors are perceived as formal and authoritative; lighter ones are perceived as casual and friendly. Highly contrasting colors (dark suit, light shirt) convey a strong and powerful message; lower-contrasting colors (light suit and shirt) are deemed approachable and nonthreatening. Consider the industry and its expectations. In more conservative industries, the tried and true—navy or charcoal gray—are usually best. Not only will you appear to fit in, but also the messages behind these colors will be consistent with what you want to convey. (Navy says honest and hardworking; gray that you are of strong character and stable.) If interviewing in a more creative industry, you have more leeway and might be expected to show a bit more flair. You can still opt for neutral, but add a punch of color with your accessories. Regardless of the industry, avoid excessively bright colors like a chartreuse or orange. They can distract your interviewers and communicate a sense of weekend, play, or vacation. And, of course, don't forget to consider your own skin, eye, and hair tones and what colors suit them well.
BusinessWeek February 12, 2010
Q: What do I wear on my first day of work?
A: If there's no specified dress code, think about the formality of your industry, the culture of your company, and your position. It's fine to e-mail or call the person who interviewed you and ask for some guidelines. Keep in mind it's safer to err on the side of more traditional business attire in neutral colors. A jacket can always be removed if you feel overdressed. Make sure to wear clothing that is current, fits well, and makes you feel confident.