&nbsp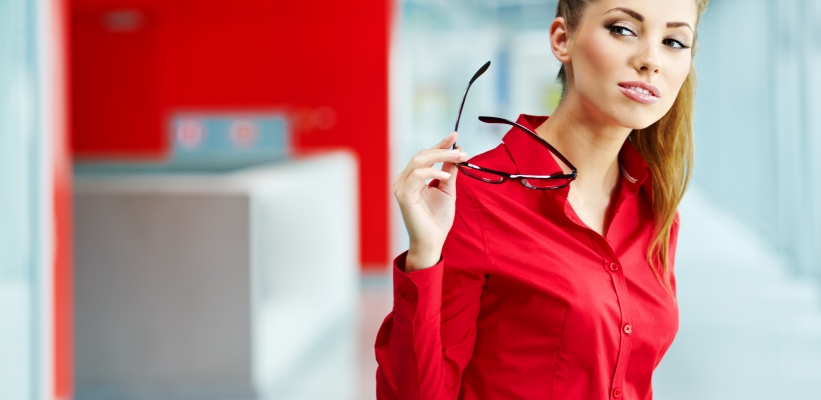 How to Take Your Look from Day to Night
We've all heard the expression about all work and no play.  Although it may seem counter-intuitive, time to slow down, cut loose, laugh and enjoy life is actually productive and rejuvenating. Sometimes we just want to veg with a good book and our favorite takeout food. Other times, going out and being social is just what the doctor ordered.  For many of us, this time of year brings more of the latter, not to mention a bit of confusion about how to visually transition from desk to drinks without a complete wardrobe change.  Read on for some helpful style tips to make a seamless transition from day to play.
Put Some Pep in Your Step – A key outfit changer is what you wear on your feet. So if office flats or kitten heels are your norm, consider packing a pair of heels in your work bag.  Classic black pumps are always a winner and add an elegance to a variety of outfits. Alternatively, a strippy-strappy sandal really ups the glam factor. For extra evening points, opt for a metallic or patent leather as the shine adds a dash of evening appeal.
Loose a Layer – I spend a lot of time educating my clients about how to layer to add visual interest.  But for evening, you'll want to toss aside your blazer or cardie which can often feel more formal than festive.  While you might not feel comfortable going sleeveless for day, showing a bit of skin at night adds an element of evening to your look.  If you'd rather not show your shoulders or bare your arms, not a worry. Consider a sheer shawl or pashmina. Bonus:  a wrap always adds a bit of dramatic flair to anything you pair it with.
Time to Shine – Spicing up your look from day to night can include the addition of a significant piece of jewelry. Consider your personal undertone. Whether you shine in silver or glisten in gold, go with your most flattering metal and pick your accessories accordingly. Remember to play big!  Add a statement necklace or a chandelier earring to glam up a bit. Or opt for an arm of bangles and make some noise! Bonus:  jewelry doesn't take up much room so perhaps you might stash an "instant evening" accessory in your desk drawer for any last minute invites.
Pucker Up – When it comes to makeup, our lips often make the biggest impact. Find a color that is a bit more bold, deep or glossy than your regular "day" shade  and slick it on after hours. To find your best evening shade, plan ahead and make time during your lunch break to visit your local drug or department store.  (Alternatively, seek out a makeup mecca like Sephora.)  Bold lips are an in of themselves an instant accessory that add personality to an evening look.  Note: to balance your lips you may want to go a little heavier on your eye shadow and liner.  And an extra coat of mascara can really up the flirt factor!
In the Clutch – Let's face it. For evening all you really need to carry are your keys, cash (and/or a credit card), ID and a lipstick.  So why not swap out a messy daytime tote or stuffed shoulder bag for its sleek, evening counterpart – the clutch.   One of fashion's favorite items this season, you have plenty to choose from.  Options include embellished, patterned, textured, framed and so on.  For those who worry about holding both a bag and food or drink, choose one that has a wrist handle (aka a "wristlet"), optional shoulder or crossbody strap.
There you have it! With these few simple swaps (and perhaps an extra spritz of perfume) you can be a masterful change artist and go from day to play in a wink. Have fun!