&nbsp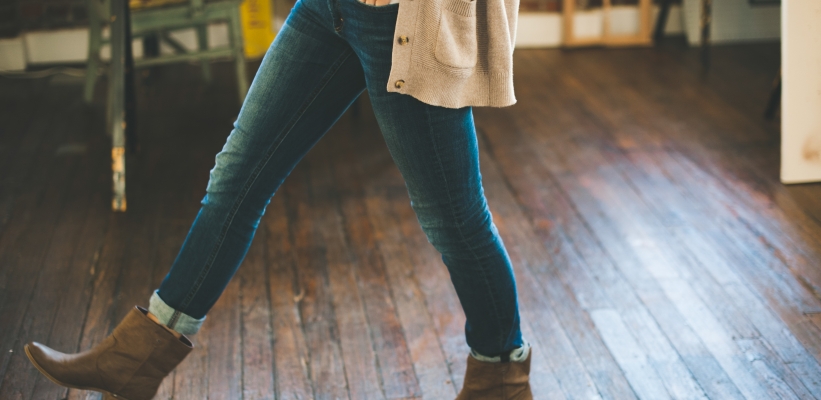 Three Denim Trends To Try
The beginning of October is finally upon us and this is the perfect time to refresh your wardrobe with some of the top denim trends of the season! Whether you opt for a few of the "do-it-yourself" trends this autumn or hit the stores to find that perfect, life changing pair, take a peek at these fabulous finds for fall.
Raw Hems
If you have been tooling around town, you have most likely seen this rugged yet stylish new look for denim. This DIY detail is a fun way to breathe new life into an old favorite. For a more refined look, try a raw hem on a uniform-wash black denim. (Think of it as your updated black pant.) Try cutting the hem a little above your ankle and pairing with your favorite oxfords or booties. No need to obsess about it being perfectly straight as this trend is a little less "exacting." For those who would rather leave your scissors in the drawer, don't worry… Many designers are taking to the trend as well!
Two-Toned Denim
We all know the great debate… light or medium wash? If you reach for the two tone trend, you have the best of both worlds!  While there are certain styles that showcase a more definite color division, others embrace similar shades. My advice?  If you're going to do it, go for bold with a pair that features a stronger color contrast.  And while you're at it, why not choose a patterned top that creates even more color contrast?  While I think this trend is a great way to spice up a basic jean wardrobe, I'm not sure of its shelf-life so don't spend to trend.  Instead be on the lookout for this playful pair at one of your favorite, fast-fashion retailers.
Wide-Leg Jeans
So maybe you think this style is a fierce flash back to the 70's. And maybe it is. But here's the skinny. This silhouette accentuates the waist and balances the hips to give any gal more of an hourglass shape.  What's more, when paired with the perfect heels, it elongates your legs and provides a sleek, slimming effect. A close cousin to bell-bottoms, wide leg jeans have a bit more ease and look a tad more professional. (Think of it as a denim trouser.)  Plus it has a more substantial silhouette that gives you a bit more presence and visual 'tude. So go ahead…team these with a silk blouse or blazer and take them to work or pair them with an off-the-shoulder blouse for evening.  Either way these wide-legs have wide appeal!
Now make no mistake. I'm not asking you to say so long to your skinnies or give your boot cuts the boot. But why not switch things up this season with one of these new, denim darlings?