&nbsp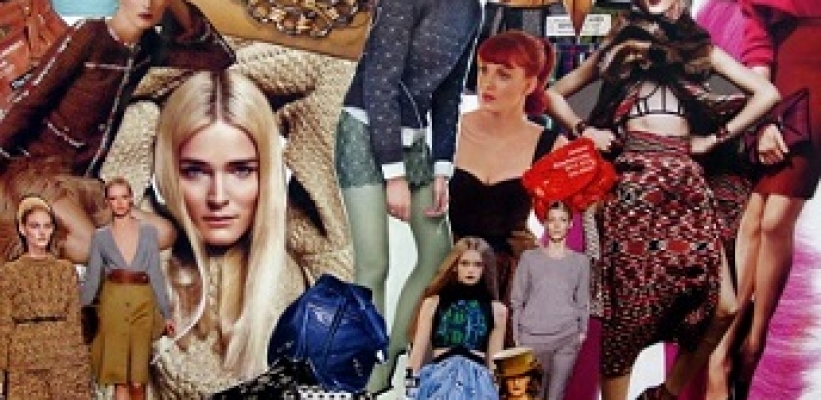 Timeless Style Tips for 2016 and Beyond
It's a New Year, filled with new possibilities. What if I said that 2016 has the potential to be your most stylish year ever with a few simple tweaks?  Don't think of these as "style resolutions."  Instead think of them as 16 opportunities to honor yourself, your look and your life. While I hope that you'll take advantage of them all, there's no pressure. You may want to start with one or two and add accordingly as the year progresses. They are yours for the taking, to help you love what you see when you look in the closet – and in the mirror!
Buckle up…It's going to be a stylish year!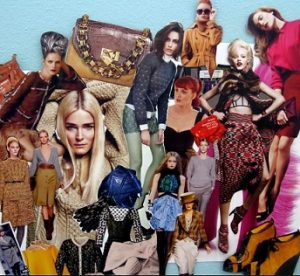 1) Clarify your own unique style. Look in magazines or online and begin to assemble a file of items that speak to you. What do they share in common – perhaps it's the colors, silhouettes, styles or manufacturers? Begin to cultivate (or refine) your style so that you know what to look for in stores and consistently love your look.
2) Identify your assets – and then flaunt them! I'm not sure why, but we all seem to dwell on the negative. Why not take the time and energy you'd use to hide a challenge area and instead think about your assets and how you can best show them off?
3) Embrace your size. Whether you are a size 2 or 22, it's important to celebrate the size you are today – not 10 years ago or 10 pounds ago. You are so much more than the number on a hang tag. Once and for all, move beyond your dress size and move toward the size tha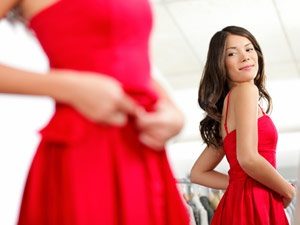 t best fits and honors your body.
4) Assess your wardrobe. Try to understand what works and what doesn't, and why.   Let go of the things that are simply not useful. To borrow a phrase from Nike, "Just do it." Give discarded items a second life by donating them or giving them to a friend.
5) Don't put off alterations or repairs. There is nothing more frustrating than having an item that you could wear and enjoy, if only… Just as you schedule everything else in your smart phone, take the time to schedule these activities as well.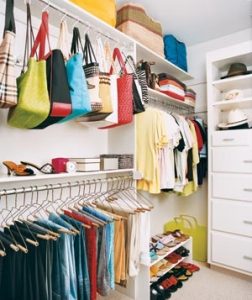 6) Organize your closet. Does this seem overwhelming? Split this task into one or two hour chunks, over the course of several weeks. Think about your wardrobe routine…Would it make sense to organize your closet by item, by color or by outfit? Play some music and enlist the help of a friend. (Or, call me…I'm happy to assist!)
7) Find new ways to combine your clothes. Pick one item each week and challenge yourself to come up with a new way to wear it. Maybe you don't really need more items…just some fresh ways to wear what you already own.
8) Make a shopping list. Do not – I repeat – do not – go into a store without a list of what you need. This will keep you from coming home with the 'nice-to-haves' as opposed to the 'need-to-haves.'
9) Try something new. One of the most difficult things to do is to step out of our comfort zone. So if you see something that speaks to you – even if it's a
departure from the norm – why not try it on? Luckily we're not charged based on the number of items so there's little risk here. And who knows? You might find your new wardrobe go-to – or at least expand your "playing field."
10) Make a conscious decision to make wiser choices. Assuming an item fits both your budget and your body, ask yourself: Do you love it? Does it flatter you? Does it represent you at your best?
11) Make a point to add color. No one can live in all neutrals all the time. Easy ways to add a splash of color are by way of a bag, shoe, nail color, or as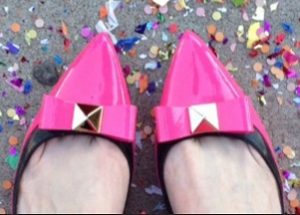 part of a print. Not only will it add visual interest to your outfit, it can help you get through those gray winter days.
12) Discover that comfort and style need not be mutually exclusive. Take the time to search out items that hit the mark in both categories. No one should suffer for fashion. However, no one should sacrifice it for comfort, either.
13) Give yourself permission to shop for the whole outfit. So many clients are frustrated because they have orphans (items that don't have a companion piece) in the closet. When considering a new item, either make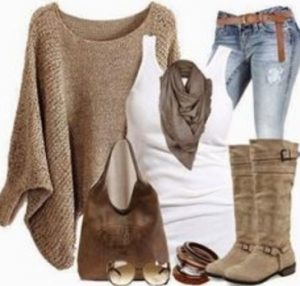 sure that you own two-three items to go with it,or take the time to hunt for the complete ensemble.
14) Shop twice a season.  Shop once at the beginning of the season for wardrobe essentials (i.e. that well-fitted black trouser or great-looking snow boot) and again at the end of the season to fill in or add items that tug at your heart.
15) Wear your best items today. So many of us save our favorite items for a "special" occasion. I'm here to tell you that there is no day that is more special than today! So cut off the tags of whatever you were saving and begin to enjoy it. Remember you deserve to love, love, love what you are wearing each and every day!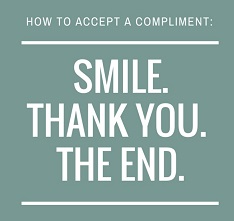 Last but not least:
16) Learn to accept compliments graciously. A compliment is both an acknowledgement and a gift that is freely given.   By accepting a compliment, you not only lift your spirits but also those of the person who extended it. So why deprive either of one of you when a simple "Thank You" will do the trick.