&nbsp

5 Must Have Handbags for Fall
Fall 2011 is the season of the handbag. It's the icing on the cake for any polished outfit and can pull everything together with stylish punctuation. On the runways we've seen everything from two-toned bags, to chained handles, floral prints, and nude hues. Structure and size vary from a fluid hobo to a hard body classic and from the carry-all to the mini. The joy is in the journey, so have fun finding your perfect arm candy!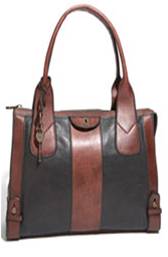 Satchel: These clutch and short-strapped handbagsare the perfect accessory to finish off a feminine, romantic look or to give your standard denim a touch of class. However, don't be confused by the term "hand-held" because shoulder bags and small cross body bags fall into the hand-held category as well.
Structure Bags: Make room for the "it" style for fall. The retro-inspired silhouette of a lady-like box bag is a coveted look for celebrities. It comes in a great variety of types: clutches, baguette bags and messenger bags. Look for structured purses with single top handles, cross-body straps, and sleek, minimal hardware. Boxy bags will be that standout accessory t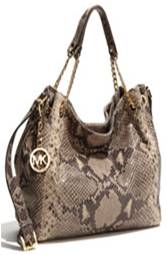 hat is as fabulous as it is functional.
Python Bag: It doesn't get more luxurious than an irresistible, totally trendy snakeskin bag. Whether it's made of genuine python leather or its simulated cousin, this bag is a must have this season! Look for the multicolored version of the python bag to achieve a runway-ready look.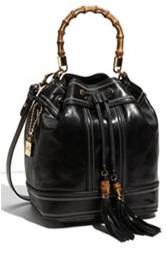 Bucket Bag: A glamorous and versatile carryall that gathers at the top is perfect for the modern woman on the go. It is large enough to hold all your everyday items without weighing you down or giving up style. In Fall 2011 bucket bags come in medium to small size and fun shapes.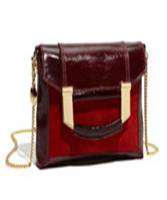 Mini Bag: After years of the big handbag, now smaller is better. We began to see pint sized options last fall, a trend that's only gotten bigger this year. With just enough space for a cell phone and the bare necessities, these smaller bags are great for a night out or a walk around town. Take the weight off your shoulders with an easy to wear and stylish mini bag.