&nbsp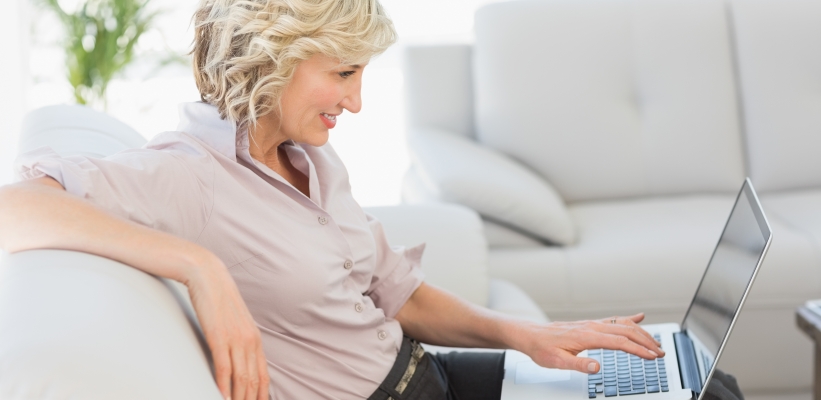 Classics In The Closet
Admittedly, I'm going a bit rouge here. With a change of seasons, every glossy fashion magazine, pretty Instagram pic and well-worded tweet is featuring spring's latest must-have. Now don't get me wrong. I do love a trend as much as the next gal.  But let's face it…Trends come and go. The classics are here to stay. So before the season gets too far underway, I want to take a moment to feature the seven wardrobe staples that already live in your closet – or should.
Staple: The LBD – There is a reason why the little black (or dark blue or burgundy) dress is in the closet of every well-dressed woman. It's always appropriate, no matter where you take it.  With a swap of accessories it goes from desk to dinner in a snap.  Wear it with a blazer and high heels and you're office-ready or wear it with an edgy leather jacket and metallic sandals for a night out.  What's more, it's at home in your city or wherever your travels take you. (Talk about the perfect travel partner~)
Staple:  A Trench Coat – An investment piece for many of us, this is clearly worth the splurge. It's timeless (which means it will wear out before it goes out of style). Plus it's the perfect weight to transition the seasons. Whether you pair it back to a white T, jeans and sneakers or to the LBD listed above, it's tastefully tailored and ups the chic factor to any companion piece. What's more it's one of the few items that you can buy this season and know that you will enjoy it for years to come.
Staple: A White or Black Jean – If you're a denim collector like me, you can always justify a new pair of jeans. But while this season's faded or distressed denim may be a nice-to-have, a simple, white or black jean (depending on the season) is a real wardrobe workhorse. The reason is that, when styled appropriately, it can "feel" like a more formal pant (especially with heels and a blazer), but it has the ease of jean. It's the perfect in-between for those of us that can wear jeans to work but never really feel quite comfortable doing it. Speaking of comfort, many jeans have a modicum of stretch (2%-4%) which means they move with you. #CountMeIn!
Staple: The Crisp, White Blouse – Ok, so we may have originally borrowed this from menswear, but the crisp, white shirt is a girl's best friend.  Clean and sophisticated, it adds polish to anything you pair it with.  Push up the sleeves and it's the ultimate all-season essential. Truth be told, a classic white shirt goes effortlessly with any ensemble, What's more, it takes on the personality of the other pieces and the person who wears it. Note: white blouse looks best when the buttons lie flat.  (For those who wear a D cup bra above, please check out campbellandkate.com.)
Staple: The Well-Fitted Blazer – This may be the hero piece that you take for granted.  While it may not make your heart skip a beat like some of your trendier picks, please do not under-estimate the use value of this item.  It can be counted on for instant credibility and respectability and instantly dresses up all that you put it with.  For more informal ways to wear it, simply pair it with a T-shirt or roll up the sleeves.  You also can 'pop' the collar to give it a little bit of 'tude.
Staple: The Cotton (or Cashmere or Wool) Cardie – Less formal than its structured blazer counterpart, it can be counted on for business casual or weekend-wear. Long or short, with buttons or without, a cardigan adds another layer of interest to anything you team it with. For the colder seasons you will want to layer it with a turtleneck or T-shirt and of course under a coat.  But as we are officially into spring, you can wear it as "outerwear" on a not-so-chilly day. This piece also offers a great way to add a pop of color to an otherwise neutral wardrobe.
Staple:  A Comfortable, Black Pump – Yes, it's nice to have the leopard or snakeskin or color-blocked pump. But truth-be-told, they can have their limitations based on your companion pieces.  If you instead opt for a basic black pump that you can wear all day, you have a shoe with a lot of utility. It can easily migrate from a work day to a weekend night and easily works back to the above mentioned LBD or neutral-colored jeans.  Notice, I slid in the word "comfortable." While a stiletto may be sexy, it is not always what the situation calls for. Ditto for a flat. So think about a "mid-heel" option that both gives you a lift, yet allows you to wear it for hours on end.
So before you add another trend or two this season, make sure you've got your staples covered. Together, both will ensure that you step into the season – in style!