&nbsp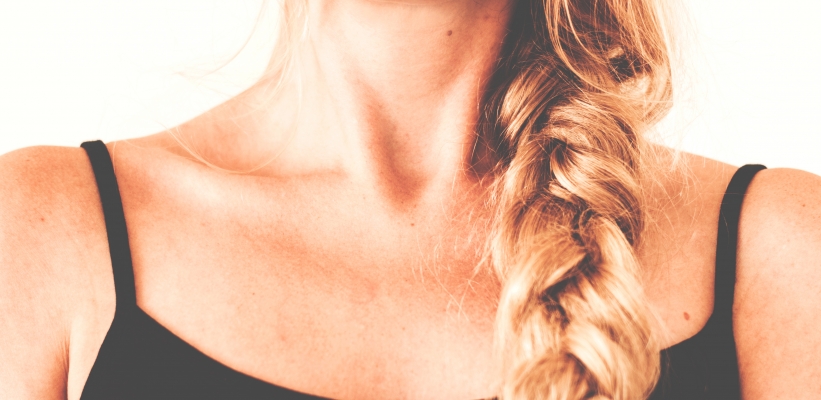 Ten Tips for Busty Gals
Working with hundreds of women over the years has taught me more than a thing or two on how we feel about our bodies. It never ceases to amaze me how often we long for what we don't have – and vice versa.  I often wonder what might happen if we looked in the mirror and just embraced our reflection…
While I ponder that idea (and possibly a future blog post), I want to share some of the tips I presented at the recent speed styling event I did at the Campbell and Kate pop up shop. (In case you are not familiar with them, they manufacture high quality, fitted dress shirts for large-busted woman.)
Though my tips may have been geared to the well-endowed, truth be told there are many takeaways for anyone who wants to flatter their figure. It boils down to understanding where and how to place color, pattern and other details. So without further ado, check out these styling tips and understand what optical illusion can do for you.
V or scoop-neck styles minimize the chest area and highlight décolletage.  They also lengthen the torso which has an elongating and sliming effect.
Wrap tops and dresses create a "cross-your-heart" appearance and visually break up the bustline. Bonus: They define and make the waist look smaller.
Flat fabrics or fine-gauge knits on top to minimize visual bulk. Wear them on any area you want to downplay.
Less is more. Steer clear of excessive detail (ruffles, pockets, sequins and so on) around the neckline or bust which can make the bust and top half of you look bigger.
Since darker shades minimize, enjoy them on any area you want to visually reduce. Note:  This does not mean only black…Any darker hue will visually minimize.
Remember the idea of "strategic" pattern placement.  Since patterns can visually enlarge an area, save them for the bottom half to create visual balance.
Double breasted jackets can visually widen the mid-section and upper body.  A single-breasted silhouette will narrow and lengthen.
Sleeves that end right at the bustline as they can make the chest look bigger. To de-emphasize that area, opt for a shorter or longer sleeve.
Go for a professional bra-fitting. The right bra will not only accentuate your assets and provide better support, but it will also make your clothing look better.  (Note:  you'll want to schedule a fitting every 3-6 months as bras stretch out.)
Strive for a perfect fit. Clothing that is big or baggy can make you look bigger (and less pulled together) then you are.
When working with others, I am not a big advocate of always/nevers or do's/don'ts. And I do not love the idea of using clothing to camouflage or hide. Instead I am a huge proponent of educating my clients on how to use their clothing to create a desired effect.  It's simple actually…
First:  Identify the areas that you love and want to play up. (Not sure?  I can help you discover what's fab about y-o-u!) Next identify the areas you'd rather not call attention to.  Finally, let the clothing do the work by strategically selecting items that create visual balance.
So here's to the art of optical illusion – and loving what we see in the mirror!