&nbsp

Fashionomics 101: Maximize your ROI
I don't know about you, but fall is my favorite time of year to get dressed, and this season is no exception. From bold brocade to modern military to black and white suiting, count me in! Are you feeling overwhelmed and not sure what to add to your wardrobe? Or, conversely are you in the other camp (like me) and feel like you might not be able to control yourself? Either way, it could be just the time to assess your fashion capital and re-balance your fashion portfolio. Read on for some helpful instructions before you invest in your fall wardrobe.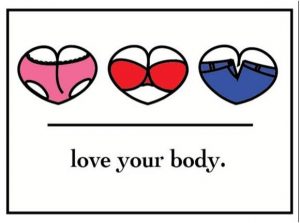 Capitalize on your assets. Take a long, hard look. What are your most valuable assets that make your look uniquely yours? What are you working with – fabulous curves, great legs, high cheekbones? Only when you know what your assets are can you make sound purchases that naturally highlight them. Because assets change over time, be sure to focus on what is working now rather than what has worked in the past. You have evolved, so should your clothing.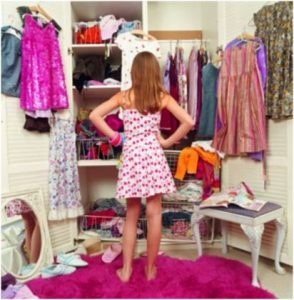 Take stock. It's difficult to put together great outfits if you are low on inventory. Just before the fall and spring fashion seasons hit, assess what you already own. Do your clothes fit and flatter you? Are they current and in good condition? Do they represent the best version of you and the image you would like to project? If there's inventory in your closet that's not working for you, it's time to write it off and then re-stock. Remember the three step process: inventory, edit, and shop. Invest the time just twice a year and enjoy the dividends all year long.
Minimize your liabilities. First know that you are not alone. We all have liabilities that seem to stay with us for longer than they should. Here is a sampling of some liabilities that my clients have shared over the years:
Shopping to fill an emotional void ("retail therapy") rather than shopping for items that are needed
Not shopping because there are too many choices and it seems overwhelming
Inaccurate or out-of-date self-image
Getting all fashion advice from an opinionated friend or family member rather than building your own personal style
Buying based on price rather than need
Investing in high-end items without a wardrobe plan
Whatever your fashion liabilities, make friends with them and make a plan! Get out of your clothing rut by breaking habits that are not serving your best interests.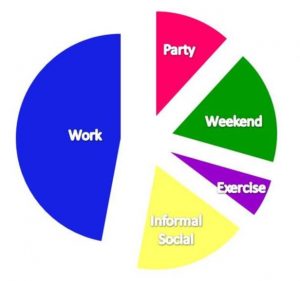 Diversify your fashion portfolio. Smart investors have a diversified portfolio. Similarly, savvy dressers have clothes for every aspect of their life; they are not just invested in one area of their life (i.e. work clothes). A diverse fashion portfolio includes outfits for dressy parties, informal social gatherings, work, weekend activities, exercise, travel, and more. Do you have enough of the right clothing for all of the different situations you find yourself in? Think about how you spend your time and then add to your wardrobe accordingly.
Accrue interest. Your fashion choices tell the story of who you are or aspire to be. You should be getting results from the time and money that you are investing into your wardrobe. Those results might include compliments from others, more confidence, and an overall feeling of well-being. They might also result in a job offer, a promotion, a date, and so on. Now THAT is the kind of accrued interest you are looking for, so go ahead and put your style to work