&nbsp

Go Figure: Tips to Dress 5 lbs. Slimmer
Hard to believe that while the holidays have come and gone, some of the weight gain has stayed! Like many this month, I have headed back to the gym and begun a healthier eating regime. I smile when I reflect on my mother's very wise words on the subject of a gaining a few extra pounds…" Since you didn't gain it overnight, you can't really expect to lose it overnight." I know she was right. While I look forward to seeing the fruits of my labor, I thought this might be the perfect month to share some of my favorite tips on how to dress (and feel) 5 lbs. slimmer. After all, timing is everything!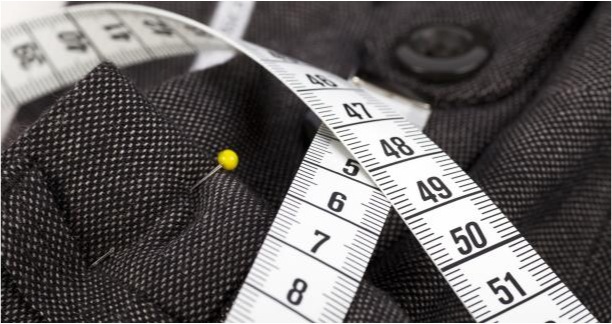 Focus on fit. Whether you are a size 2 or 22, you should never compromise on fit. Although it's tempting to hide in a boxy blouse, wearing clothing that is too large will make you appear bigger than you are. Similarly, wearing clothing that is too tight may highlight a bulge or two and will also make you look larger by comparison.
Color me confident. You can still wear all of your favorite colors, but think about where you place them.   Light,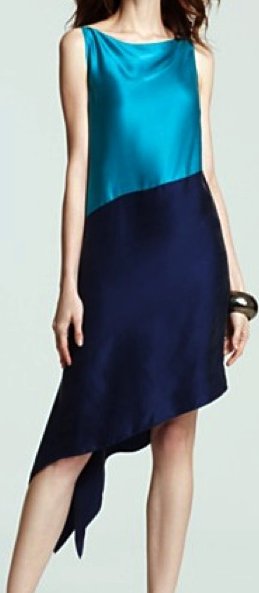 shiny and bright colors visually magnify the areas in which they appear; while dark, matte, and muted colors will optically minimize.  Ask yourself, "Where do I want to appear smaller (or larger)?" and choose colors for those areas accordingly.
Accentuate the positive. I'm really not sure where it stems from, but most of us have a nasty habit of focusing on the body parts we'd love to change. Why not shift your attention to your assets and show them off?   Be it a defined waist, long neck, ample bust line, or slim wrists, make sure your best feature becomes a focal point with the cut of your clothing or an eye-catching accessory.   (Bonus: by bringing attention to your assets, you also divert it away from your perceived challenged areas.)
Claim your space. It stands to reason that when you stand straight, you look taller and slimmer. Since most of us probably grew up with someone telling us on a fairly regular basis to do just this, I will instead encourage you to 'claim your space.' When you think about it that way, you will become more intentional with how you sit, stand, and move. Not only will you sit or stand taller (and look thinner), you'll also be perceived as having more presence.
Think vertical. Adding vertical lines are one of the easiest ways to look taller and thinner. And, no worries – stripes are not the only way to create an elongating, slimming effect. Monochromatic dressing; a column of color inside a jacket; a long scarf or necklace; a line of contrasting buttons; or a crease down the front of your pants are some of the ways to create a more vertical effect.
Toe the line. Be mindful of where you are creating horizontal lines on your body. A color break (i.e., where the bottom of your "x" colored blouse hits your "y" colored pants) creates a horizontal, so make sure that your tops end at a point where you narrow, as opposed to where you widen. (FYI, when worn un-tucked, tops should be no longer than half the length of your rise.) Similarly, be mindful where skirts, capri pants, and horizontal pockets land.
Dress from the inside out. We've all heard that it's what's on the inside that counts. This is especially true with undergarments! A well-fitted bra elongates the torso and visually removes 5-10 pounds.   Similarly, a high-waisted bike short gives the support of 3 products in one: control stomach, hips, and thighs. There's a reason why they call it shapewear (it actually does 'smooth' and 'reshape').   What did we ever do before lycra – and Spanx?!
Remember, a little strategic dressing goes a long way!