&nbsp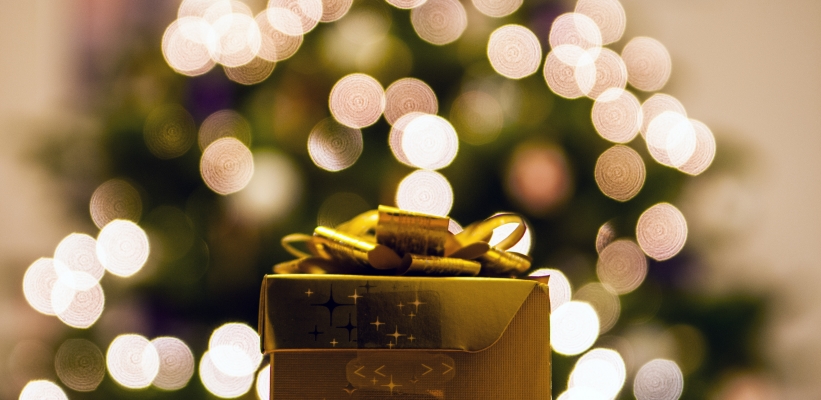 Last Minute Holiday Gifts for Anyone on Your List
December not only brings colder temps and the excitement of the holidays, but also the joy of giving to the people that matter most. With holiday markets, department store sales and the sheer bliss of online shopping, options for the perfect present are endless! But if, on this 21st day of December, you still find yourself in need of the perfect gift, do not despair! Below are some great ideas so you can still gift thoughtfully, albeit a wee bit last minute.
For the Athlete:  For that fabulously fit friend that is the envy of everyone in her spin class, consider gifting a present that aligns with her passion. If you know the specific activity that she loves, a class pass is always a win. Something tangible, like new work out gear, is also appreciated. This season, fitness trackers have been all the buzz and are available in all kinds of stylish shapes and sizes. This could be just the gift to encourage any friend to make 2017 their healthiest year ever!
For the Foodie:  We all have that friend who has impeccable taste in food (pun intended). For a foodie friend, food is more than nutrition, it is an experience. Finer quality food products like aged balsamic vinegar and organic cold-pressed olive oil infused with yummy herbs can be a luxe addition to her kitchen. Alternatively opt for yummy treats like delicious chocolates or artisanal cookies, packaged with their favorite coffee or tea. Consider adding an item that has a longer shelf-life than the consumables (i.e. a beautiful mug or interesting coasters) so that the recipient has something to hold onto long after the holiday (and treats) are gone.
For the Fashionista: Admittedly, buying for a fashion friend can be a wee bit intimidating so you will want to get creative. With all of those shoes, scarves, necklaces and so on, she may need some help with storage!  Opt for a way to help her organize her accessories or optimize her style. Gifting this girlfriend with an accessory display rack, ring holder or drawer organizer could be just the way to go. If she likes to read fashion magazines, consider giving her a year of her favorite subscription. And if you are thinking she may want some fashion counsel, the gift of a personal styling session always fits and flatters (wink wink))!
For the Techie: Shopping for the gadget-loving gal in your life can be a little intimidating when you glance at the price tag of some tech items. But don't let the sticker shock scare you. Think about the gear to go with her latest gadget… i.e. tech accompaniments like a folding keyboard, fashionable phone or tablet covers, a new headset or a carrying case for their device. If you really want to impress, check out the latest virtual reality headsets that are selling at amazing prices this season!
For the Creative:  For the creative companion in your life, artistic and thoughtful may be the way to go. Think of gifts that won't just sit on the shelf, but instead be put to use. If "DIY" describes the design diva, try picking a gift card for Blick or Paper Presentations, two amazing craft and papery stores here in NYC. Since a creative loves to express herself, giving her the freedom to choose may be just the way to go. Alternatively why not wrap up a museum membership to inspire her with her own creations?
So there you have it…a handful of holiday gift options for your consideration.  Now it's time to stop reading and start shopping!  And just a reminder while you're out: Don't forget to pick up gift wrap – and perhaps a little something for yourself (smile).  Happy holidays!