&nbsp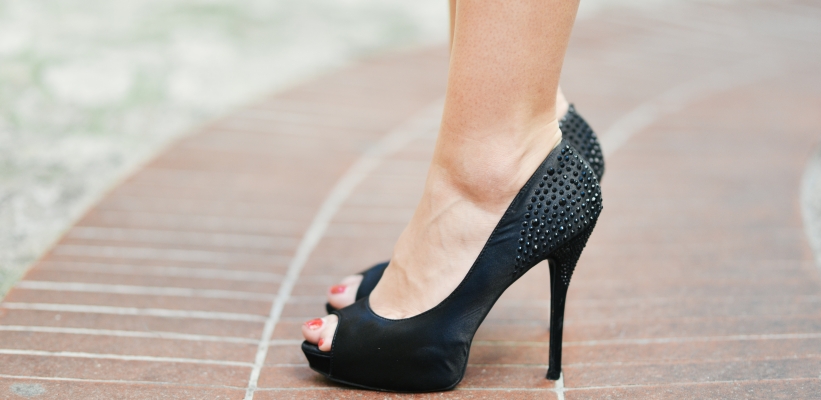 How to Make Your Shoes More Comfortable
For years women have been forcing their feet into less-than-ideal shoe shapes. It seems we can't resist a chic and beautifully formed high-arched heel, sky-high leather boot or pointy toe flat. While some may have been born with a natural Barbie foot, most women have come toe-to-toe with the struggle: How do we make these fabulous shoes more comfortable? After all…beauty should not be synonymous with pain!
If high heels are your favorite, yet make your feet less-than-happy, there are some good shoe add-ins to try. Thankfully brands like Dr. Scholl's had high heels in mind with their lovely insole creations. They make gel inserts for typical problem areas like the ball of your foot  or heel that can relieve the pressure.
Another common, yet solvable, problem can occur when you slide into your favorite pair of boots.  Your foot most likely didn't shrink or grow but if you don't wear the same thickness of socks you were wearing when purchased, you may be facing squashed toes (ouch!) or experiencing unexpected friction that comes from having too much room. The solution? Bring your "boot socks" shopping with you! Separate but related, if tight boot shafts are an issue, try swabbing the inside with rubbing alcohol, put on your socks and walk around for a half hours or so. To coin a phrase, you'll feel the stretch!
While flats may seem like non-offenders, what you may not know is that before broken in, they can potentially rub up against your heel, produce pain while walking and/or cause a blister (gasp)!  These new shoe nuisances will of course fade with time as they become broken in, but you can save yourself the headache by breaking them in advance. What's more a dash of baby powder, Vaseline or clear deodorant in the areas most likely to blister just may give you the layer of protection you need. That said, you can't go wrong with carrying a couple of Band Aids in your bag to cover any unexpected boo boos.
So go ahead. Enjoy your favorite shoes without tampering with your toes. Just like lovely Louboutin pumps or the perfect pair of Prada flats, fashion and comfort are two words that can make a great pair!