&nbsp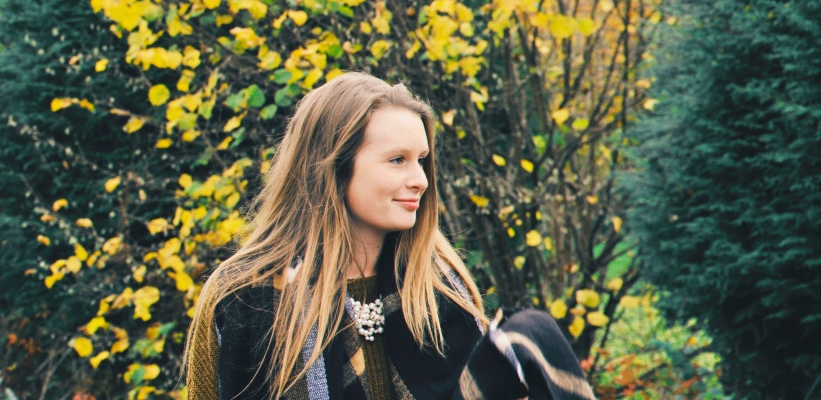 The Fall Trends That Already Live in Your Closet
September not only brings with it a delicate breeze and pumpkin spice lattes, but also some fabulous fall fashion.  Warm enough to leave the puffer at home, but cool enough to add my favorite third piece, the luxury of autumn weather is always one to embrace. While wanting to stay in step with current trends, it can be tempting to make impulse purchases without considering what hidden gems may lie in your closet. So before you head to the stores, consider what fall trends you already own and can update in a fresh way.
If you are drawn to the luxe factor of leopard, chances are you already have a piece living in your closet.  Sure leopard can be rendered in bigger pieces such as a coat or blouse, but you can also enjoy the subtle spice of a scarf or clutch. This season why not elevate your animal print by pairing it back to slim black ankle pants or a leather pencil skirt with your favorite pair of suede pumps?
Pinstripe, gray plaid and other menswear inspired touches are also making their comeback. Why not take your existing borrowed-from-the-boys bottom, vest or jacket and pair it with more feminine touches like a ruffle or lace blouse? (Note: while ruffles and lace are strong this season, we've also seen these "trends" before.) The result is a delicate balance between yin and yang.
Metallic is all the rage for this fall and can be expressed in many different ways. Rather than go full-on with an actual garment, embrace your metallic accessories.  Remember the metallic bag you wore a few seasons ago?  Why not pull it out and let it carry you (pun intended) into fall.  Mix it with a few shiny gold or silver bangles and a belt with a metallic buckle to give an intentional nod to this festive, fall trend.
Truth be told, you'll discover that many other fall trends feel familiar because, in fact, we've seen them before.  So this weekend opt out of shopping, cozy in and embrace the trendy treasures in your closet!