&nbsp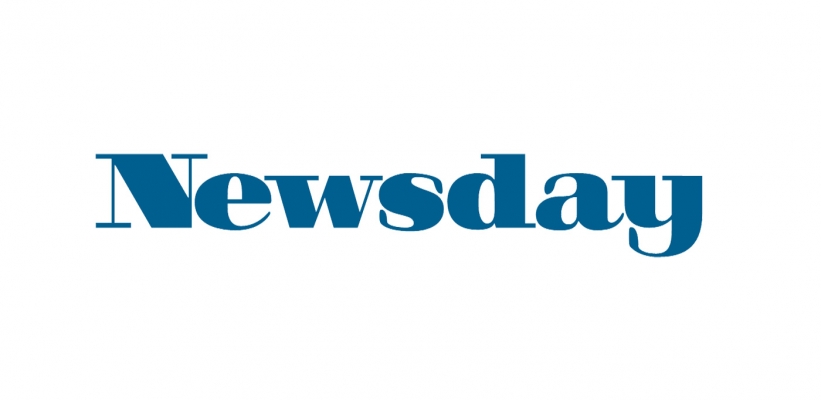 Newsday: Selling a Look

Personal shoppers act as entrepreneurs, managers and even best girlfriends to create a sharp style and image for their clients.
by Lavanya Ramanathan
Sitting in a cafe at Bloomingdale's after poring over glass cases filled with diamond jewelry and running their fingers down an array of scarves, Debra Brown-Volkman and Joanne Pobiner looked like old girlfriends as they shared insights about clothes. Yet the two had just met that morning, and the few hours they had spent fretting and fitting was really all business. Pobiner, an image consultant and personal shopper with 10 years' experience, was there to offer Brown-Volkman what her friends and husband couldn't: a professional shopper's opinion. Immaculately dressed in a navy suit jacket, with matching long skirt and shoes, coiffed and fashionable to the tiniest detail, she was also a walking advertisement for her business.
A few weeks ago, Brown-Volkman, a self-employed career consultant and writer who works from her Long Beach home, never would have considered hiring someone to help her shop. "We're a society that says 'I can do it on my own,'" she said. But she knew she didn't understand what clothing suited her best and how the return to more formal business attire figured into her blossoming career. "Most of the time, I walk out of the store with nothing in my hand."That's where Pobiner came in. The morning of their appointment, Pobiner immediately went to work fitting Brown-Volkman in two Don Caster suits – one casual and one executive – she had selected after an earlier phone conversation revealed Brown-Volkman's goals. Pobiner, who sells Don Caster clothing several times a year, looked for vertical lines that would give a lean look and bold, eye-catching colors to convey authority. Then they headed to the Walt Whitman Mall in South Huntington to look for accessories that would work with the outfits.
For many fashion-forward, credit card-wielding New Yorkers, the idea of shopping for a living sounds like a match made in Bergdorf's.
The field can seem like a dream: glamorous, exciting and fun, full of afternoons in stores, sifting through the closets of the rich and famous, and poring over fashion magazines. But the reality, say some of the area's most successful independent personal shoppers, is less often a look into the lifestyles of "The Beautiful People" than a constant sellathon. The products, of course, are their services and sense of style. And when it comes to services, clients want more, more, more.
Most New York personal shoppers consequently juggle a number of roles; they are at once entrepreneurs, managers, socialites and clients' best girlfriends. Their services range from business etiquette education to closet organization and gift selection to image consulting and styling. Many help people construct an image for their personal or professional lives. Some will personally call a company to flesh out the meaning of "business casual," while most will offer advice on dressing to convey professionalism, even managerial aura.
While New York-area personal shoppers say the economy hasn't hurt them as it has many retailers, few have businesses that rely on shopping alone. You do need a few pennies lying around to get your own personal shopper – hourly rates can be between $250 and $450. Yet an increasing number of men and women nonetheless consult with personal shoppers each year to do everything from getting ready for a new job to taking care of Christmas shopping, according to administrators at Fashion Institute of Technology and officials at a personal shopper's trade organization. And though there is no research on how much is spent on personal shoppers each year, an estimated 20,000 personal shoppers, both independent and affiliated with department stores and boutiques, work around the world.
There are so many personal shoppers, in fact, that associations were created for them and their close cousins, image consultants. The result of a 1990 merger of East and West Coast organizations, The Association of Image Consultants International has 500 members worldwide; its New York chapter has 72.A personal shopper can earn from $15,000 to $100,000 a year in hourly fees and commissions arranged with stores, which generally are 10 to 15 percent of the merchandise price. A 1999 survey by the association found 25 percent of personal shoppers earn $50,000 to $99,999.
Since they're shopping for someone else, one of the most important aspects of the job, many shoppers say, is understanding the client's style and determining how they want to look. The way they approach this varies, with some opting for questionnaires and others heading straight to clients' closets for clues.Debra Clarke, owner of Image Organized in Harlem, said, "One of the tricks of the trade is have a person look through a magazine and … say 'I love this look,' 'I want this look' or 'I hate this look and I never want to look like this.'" While personal shoppers and their approaches to their profession are very different, clients are motivated by the same feelings. According to nearly all the shoppers interviewed for this story, they are often people who simply can't shop for themselves – either because they are time-crunched, hate shopping or don't know what to buy.And although personal shopping as a profession is in its infancy – it's estimated to have started as late as the early 1980s, blossoming with the publication of books like "Color Me Beautiful" by Carole Jackson – shoppers say now more than ever, demand for their services is booming.
Personal shoppers and image consultants say that Sept. 11 was followed by a focus on the self. One reported that a few weeks after the terrorist attacks, her phones were ringing off the hooks."I thought that people would think, 'Oh, no, this is fluff.' People are concerned with their finances and their budgets," said Dominique Isbecque, a personal shopper and image consultant on the Upper West Side. "People are looking to do something for themselves," said Isbecque, whose business picked up by 20 percent. But many say a career in personal shopping is simply not for everyone.
"This business is not 'I shop, therefore I can advise,'" said Carol Davidson, owner of StyleWorks of Union Square, which she opened two years ago, after two years of training and two more working as an image consultant. Her suggestion to aspiring personal shoppers: "Get some education behind you."
Others in the industry agree. "A lot of people make the assumption that image consultants or personal shoppers are 'women in hats' or floaty people," said Joan Volpe, managing director of the Center for Professional Development at FIT in Manhattan. The center, which offers a certificate program in image consulting, produces a number of professional personal shoppers. "They're extraordinarily well gro- omed, because they're running a business," Volpe said.
In 1997, the year FIT's program started, 18 people enrolled in the first class, called Image I. By the end of the academic year in 1998, there were 50. Today, about 150 people are on track to finish the 130-plus hours of course work required to earn a certificate. But only about 20 percent of FIT-certified personal shoppers and image consultants stay in the field, said Isbecque, the program's director. Clarke of Image Organized said the uncertainty of the business can be discouraging. While personal shoppers who work for department stores such as Nordstrom and Macy's can see hundreds of people a year (clients pay only for the cost of clothing), an independent's business relies on 30 to 50 people a year, Clarke said. Around 80 percent of that business is recurring, which means shoppers must work hard to prove their value and keep in constant contact with former clients to encourage repeat business. "Sometimes I feel, 'Wow, I'm really good at this and it's working for me,'" Clarke said. "Then sometimes you're reaching out to others and they're not interested."
Clarke, who is the New York chapter president of the Association of Image Consultants International, said membership is down, from 120 in 2001 to its current 72. While she believes some just are late paying organizational dues, others probably have left the field to spend time with family or because their business wasn't thriving.
Others say they left or moved into other areas because hourly fees and commissions are simply not lucrative for shoppers, who often spend their own time preshopping, making returns and performing additional services.
"I started out saying, 'Let me help you with your clothes,'" said Emily Lumpkin, author of "Get Paid to Shop: Be a Personal Shopper for Corporate America." Eventually, however, she left to be a corporate gift buyer, because personal shopping often is "not as financially beneficial to you.
"With returns on the personal [shopping] end … It's a little more demanding and time-consuming," Lumpkin said. Lani Rosenstock, spokeswoman for Visual Therapy in midtown Manhattan, said services have to be priced to cover the expenses – and at Visual Therapy that's up to $450 an hour. In the end, "It's definitely a service for people who are not worried about the end cost," she said.
For all the struggles personal shoppers and consultants face, many say the business can also be rewarding.
Brown-Volkman, who, after years "building an entire business with a headset and a laptop," decided she needed a personal shopper's help because she wanted to promote her business in a more public way, said her day with Pobiner made her feel "like a princess.
"I feel so confident," she said.
Some clients find help without shelling out for a single new item. Clarke of Image Organized told of a woman who called needing help because she had nothing to wear in any of the four closets in her Upper West Side apartment.
"So we spent four or five hours just trying on clothes," Clarke said. "By the time we were done, almost everything she had in her closet was usable. She said, 'You mean I paid you to come take things out of my closet? We're not even going shopping?'"
When things like that happen, Clarke said, "People see your value in an instant."
Reproduced with permission of the copyright owner.
Further reproduction or distribution is prohibited without permission.