Pop Over to Pop-Ups
My, how times have changed.  A few years ago if we had heard the term 'pop-up', we might have assumed it was referring to a flaky pastry.  We now know that a pop-up is a venue that has a tendency to turn up with little-to-no notice and offer relevant/cool/on-trend items that quickly draw us in.  Time is of the essence with this type of venue.  It seems that just as we begin to wonder how we ever lived without a particular pop-up, it either disappears or morphs into something else.  (Sigh…)
What follows below is a few of the best around town.  Please visit soon, as they have an expiration date.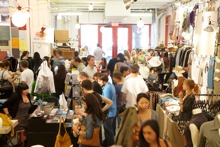 Artist & Fleas at Chelsea Market (88 Tenth Avenue, at 15th Street) – This pop-up brings a curated collection of independent designers, emerging artists and vintage collectors (some from the original outpost in Williamsburg) to the heart of Chelsea and the Meatpacking District.  Think old-world bazaar meets new-world chic.  Enjoy the thrill of the hunt with everything from clothing and jewelry, to home accessories and art.   After January 1 you'll need to hop on the L train to Brooklyn to snag their hip and trendy wares.  (Daily thru December 31st.  Hours are 10:30 a.m.-7 p.m.)
Story (144 Tenth Avenue, at 19th Street) – Described as a permanent pop-up with rotating themes (or 'stories') every  4-6 weeks, this month's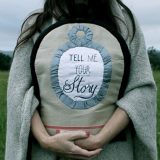 collection entitled Home for the Holidays, transforms the space into a make-believe home with recipient-themed rooms (the library for gents, a gum ball-decorated playroom for the little ones and so on).  It's truly a one-stop shop and I'm headed back this weekend.  I hope to see you there!  (Daily thru December 30th and then a new theme in January.  Hours until year end: Monday-Wednesday from 11 a.m.-8 p.m.; Thursday -Saturday from 11 a.m.-9 p.m.; and Sunday from 11 a.m.-7 p.m.)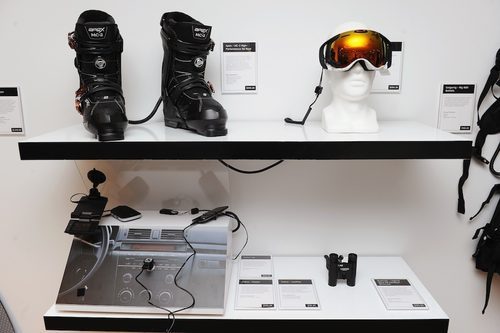 Wired (583 Broadway, between Houston and Prince Streets) – Celebrating its eighth year of popping-up, this store pays homage to Wired's What's Inside feature with 150 products that will thrill and delight your favorite geek.  Their tech-y gadgets and toys include things like printers that spit out happy thoughts at random, 3-D printed dresses, GPS-enabled shoes and more.  Clearly these are items that your gift recipients didn't know they needed, but couldn't possibly live without.   (Tuesday-Sunday thru December 23rd.  Hours are 11 a.m.-7 p.m.)
Even if you finished your holiday shopping, you might just want to pop in for something for yourself.   For more pop-ups check out racked.com.