&nbsp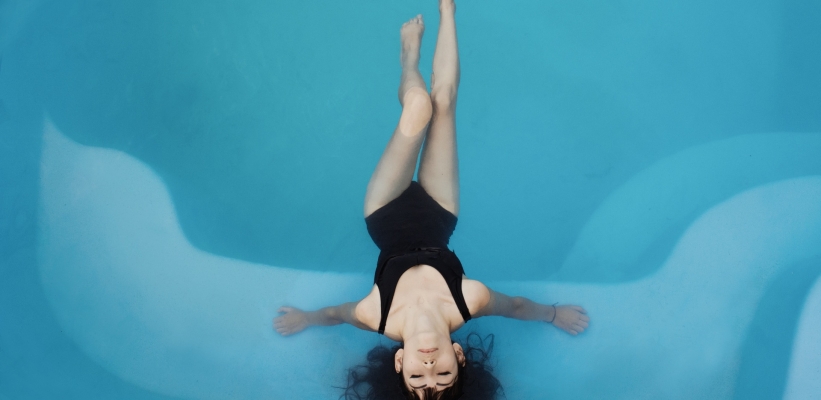 Swimsuit Confidence
Finally it's swimsuit season.  For some of us this brings up more than a bit of concern.  Fear not, my friends.  The words 'swimsuit' and 'confidence' need not be mutually exclusive.  With a bit of pre-planning and styling know-how, you can hold your head high when wearing a bathing suit.  To help alleviate the anxiety of a pool party or beach barbecue invite, read on for some helpful tips.
Pick a color scheme.  Before you hit the stores, look first in your closet and note the colors you see.  Take your list with you when you shop for your bathing suit.  The colors that you are already comfortable wearing (and enjoy) should be represented in your new swimsuit.  Even better… look at the colors in your hair, skin and eyes.  Then focus on finding a suit that repeats or compliments these colors.  When picking colors that connect to your own personal coloring, you'll feel more connected to – and more attractive in – a new bathing suit.
Go for bold.  Take what you know about your colors and add them in an eye-catching printed cover-up.  (Prints that are trending this season include graphic stripes, animal print, floral, polka dot, tropical, and watercolor.)  Not only will a printed piece add confidence and visual interest to your look, it will be the perfect complement to a solid or color-blocked swimsuit.
Don't forget accessories.  These are the things that make you feel pulled together every day, so why would you neglect them with your pool or beach attire?  Think about expressive sunglasses, a chic big tote bag, fabulous flip flops and a playful beach towel.  Make sure you love all the pieces of your ensemble separately and together.
Look fabulous without taking the plunge.  Even if you have no intention of going in the water, you can still make a splash with your outfit.  Look for a relaxed floral, stripe or abstract print dress that comes to the knee or the ankle.  Or consider wearing a tunic over a white jean or cropped pant.  To keep cool, choose from seasonally appropriate fabrics such as cotton, linen, lace, eyelet and seersucker.
Just a dab will do you.  If you prefer wearing neutral colored separates, go right ahead.  All you need to make a glamorous poolside entrance is one signature accessory.  Consider a wide brimmed floppy hat, generous lightweight infinity scarf, wide-cuff bracelet or statement earring.
The reality is that summer will slip through your fingers before you know it.   Please don't let a little swimsuit phobia stop you from enjoying a walk on the beach or a dip in the pool.  Instead sport a few favorite items – and a bit of attitude – and enjoy your time in the sun