How to Survive Black Friday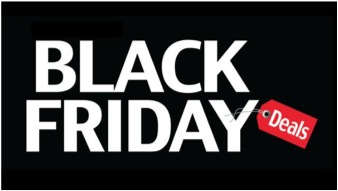 Black Friday will soon be here. Are you ready to wake up early – or stay up late – to snag some of the best deals of the season? Even if you're planning to shop during normal business hours, you'll still want to make the most of the sales and discounts. Here are some tips to help you save time, energy and frustration as you play Santa and shop the sales for all of your loved ones – and possibly yourself!
Make a list and check it twice. A list of recipients and gift items will help you stick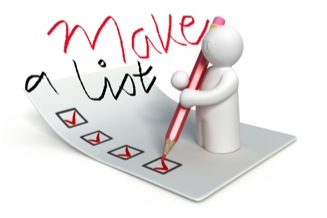 to your budget and minimize impulse buying. Don't forget to include what you are prepared to spend for each item (and then adhere to it). Be sure to organize your list by store and sale hours, giving the highest priority to the must-have products that are most steeply discounted or highest in demand.
Research in advance. If ever there was a time to harness the power of the internet, this is it! For advance intel on sales and promotions, follow your favorite retailers on Facebook and Twitter or visit their websites. Websites such as bfads.net, theblackfriday.com, and blackfriday.com also provide a wealth of information about in-store or online sale information. Remember to compare prices of the same product via different retailers to secure the best details.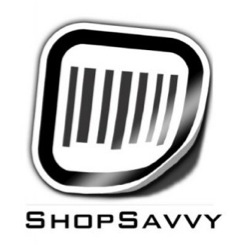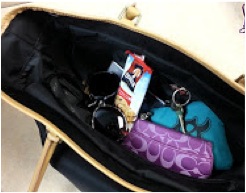 Fuel up. This includes both your cell phone and yourself! Make sure your cell phone is fully charged, especially if you decide to shop with a pal and need to meet up later. (Note: if you want to receive information about late breaking sales, apps such as "ShopSavvy" or "Black Friday Survival Guide" will deliver Black Friday deals – and updates – right to your phone.) You should also pack water and a snack, as it is important to keep your hydration and energy level up.
Be prepared. This Girl Scout motto is a good one to follow. Since the temperatures in different stores vary, dress in layers to avoid overheating. And comfortable shoes are a must! Don't forget an envelope to keep receipts in one place and be sure to circle or notate return deadlines right on the receipt.
Remember the Gift Receipt. Most stores can print a gift receipt to include with the gift, in the event of return or exchange. (The nice thing about this type of receipt is that it does not disclose how much you spent on the item.) While some stores do this automatically for holiday season purchases, others do not so be sure to ask.
Consider a store credit card. Let me be clear here. I am not advising overusing this or any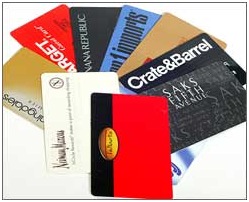 other kind of credit card. But at this time of year, it may make sense to give up the miles (or whatever other perks you get) from your major credit cards in lieu of any extra discounts or extended warranties that may be offered when using the retailer's store card. Note: this is only an option if you plan to pay off this card in full, as the hefty interest charges may negate any extra savings/benefits.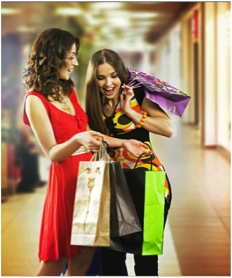 Enlist a pal. Not only will this make the shopping experience much more fun, you can buy more of an item that is limited to "x" number per customer. You and a friend can also 'divide and concur' to take advantage of any deals that may occur at the same time. (You can also hold each others place in line if a restroom break is needed!)
Of course you can always stay home and shop online on Cyber Monday. But let's face it. There is something to be said for the ritual of Black Friday and the thrill of the hunt – not to mention the holiday music, festive displays and being in the company of thousands of others who embrace the spirit of giving as much as you do!