Wardrobe Items to be Thankful For
Thanksgiving is November's most celebrated holiday. It's the day when we give thanks for everything and everyone that matter most to us. We express gratitude for our bigger blessings – the people, places and experiences that nurture our spirit and feed our soul. Yet, one might argue that it's also a good time to remember and give thanks for even the smallest of blessings. Here is some Thanksgiving 'food for thought.'
Most of us want new things all the time – and the fashion industry is only too happy to fuel that desire with trend after trend. But let's face it…trends come and go. So why not take a moment to give thanks for the 'staple' items that already live in your closet? I'm talking about the items that can be counted on, season after season, occasion after occasion. Here is a list for you to acknowledge and appreciate.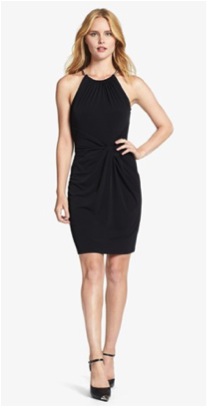 The little black dress – There is a reason why this is in the closet of every well-dressed woman. It's always appropriate, no matter where you take it. And it never goes out of style. Dressed up or down, it goes from desk to dinner in a wink. Wear it with a blazer and high heels and you're office ready; wear it with an edgy leather jacket and booties for a night out. It's appropriate in your city or wherever your travels may take you, so it's the one item that you should pack regardless of where you are headed.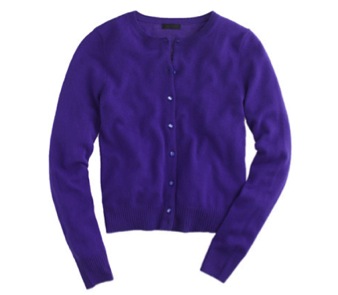 The cashmere cardigan – Is there anything that looks and feels more luxurious than cashmere? At this time of year, it's a must have. Less formal than its structured blazer counterpart, it can be counted on for business casual or weekend-wear. For the winter season you'll want to layer it with a turtleneck or t-shirt, and of course wear it under a warm coat. But heading into spring, you can wear it by itself as "outerwear" on a not-so-chilly day.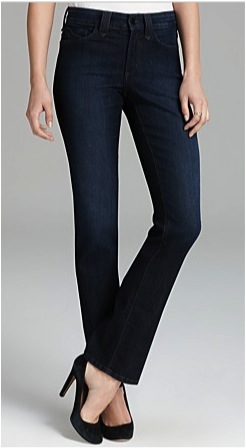 The modern dark wash jean – If you're a denim collector like me, you can always justify a new pair of jeans. But while other jeans are nice-to-have, the one that is a wardrobe workhorse – and oh so worthy of your gratitude – is your pair of dark wash denim. While it happens to be trending now, a dark wash is always in style and can easily be dressed up or down. During the days that you are permitted to wear jeans to work; a dark wash denim conveys the most polished and professional appearance.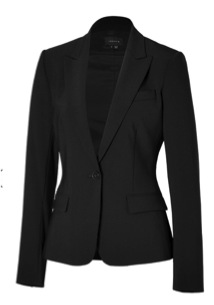 The well-fitting blazer – This may be a piece that you take for granted. While it may not make your heart skip a beat like some of your flashier or trendier pieces, please do not under-estimate the use value of this item. It can be counted on for immediate credibility and respectability and instantly dresses up all that you put it with. For more informal options, you can pair it with a T-shirt or roll up the sleeves. And, you also can 'pop' the collar to give it a little bit of 'tude.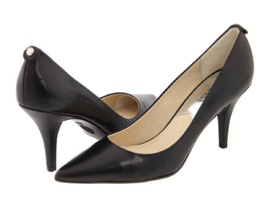 The comfortable basic mid-heel pump – Yes, it's nice to have the leopard or snakeskin or color-blocked shoe. But let's face it…they can have their limitations. If you have a basic black pump that you can wear all day, you have a shoe with a lot of utility – and one to be thankful for! It easily migrates from a work day to a weekend night and from the above mentioned LBD to dark wash denim. While this item is a wardrobe staple, it can be difficult to find so treasure the one you have!
Here's to an attitude of gratitude for all the Steady Eddies in our closets!