Seasonless Style Made Simple
This time of year is tricky to dress for, even though stores and magazines would have you think otherwise. Most of us are still in summer mode, and rightfully so – we are barely halfway through September!  Temperatures dictate that it's still a bit early to say goodbye to summer clothing.  So how do you begin to migrate your closet (and your state of mind ) to fall?  Read on for some helpful tips to make a smooth and stylish transition.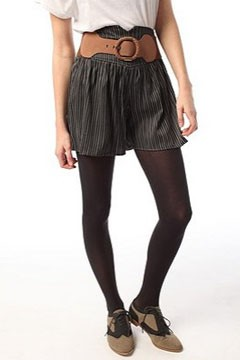 Take Cover – A good rule when transitioning into fall is to always have at least one part of your body covered, whether it is your legs or your shoulders.  Try pairing a summer dress, skirt, or even heavier fabric shorts with darker leggings or hosiery to give off a sleek, fall effect.  Alternatively,  cardigans or blazers easily take your sleeveless tops or dresses into fall, and can be added or subtracted as needed.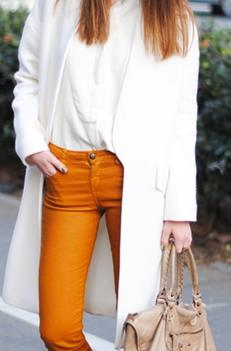 Embrace the Dark Side – By all means, keep wearing your summer whites and creams as long as temperature permits, but pair with darker neutrals or one of this fall's colors. For a list of fashion's favorite hues of the season, check out Pantone's Fashion Color Report here.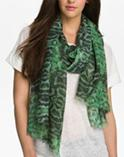 Accessorized and Dangerous – Balance is the key concept with accessorizing.  If you wear a sundress, opt for chunky statement jewelry.  Also, don't forget to swap out your handbag.   This month we say goodbye to straw and canvas bags, and hello to embossed leather and suede!  The addition of a lightweight scarf – especially one showcasing this season's prints – is another great way to embrace the new season. And why not give a nod to the menswear trend and top off your  look with a fedora?
It's a Shoe In – Sandals are still acceptable at this time of year, as long they  have more coverage and 'visual' weight than a strappy sum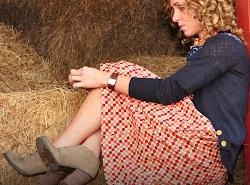 mer sandal.   With summer skirts and dresses, why not try a shoe with one of this fall's chunkier heels, or even an updated ankle bootie?  Similarly, your summer capris will find new life this season when teamed with an oxfor d  or 'slipper' flat.

Let's Make Up – It's a good time to transition to fall makeup shades, but the switch doesn't have to be drastic.  Simple adjustments like opting for tawnier shades can make all the difference.  Swap your sheer summer lip gloss with a creamy lipstick formula.  And don't forget about your nails!  Exchange summer shades of aqua and mint green for a seasonally appropriate shade of burgundy, purple or deep red.
Quicker than you can say "fall fashion," cooler days and nights will soon be upon us.  Until then, continue to enjoy your favorite summer items – albeit in a fall-friendly kind of way.