Shape Up in Style
Kudos to you if you've recently adopted a new exercise regime or will continue with one that's already in place.  Admittedly, I have a love/hate relationship with exercise.  While I Iove to see the fruits of my labor, I loathe getting up at the crack of dawn to do it.
Interestingly enough (though not surprising), I do feel better about it all when I head to the gym wearing a cute workout outfit, with fun accessories.  (I know you can appreciate this!)  Studies show I/we are not alone.  Experts have long touted that what you wear to the gym not only goes a long way to help you stay motivated, but can even improve your workout performance.  With that in mind, we wanted to feature seven workout companions that may put more spring in your step as you head off to break a sweat.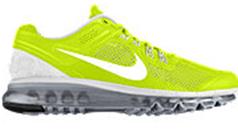 It's all about hue.  The Nike Air Max 2013 iD is the next generation of Nike Air technology. Yes, it delivers premium cushioning and  comfort from "heel-strike through toe-off."  But, we really love that you can customize the colors of the mesh, overlay, lining, and reflective Swoosh. You can even add meaningful words or numbers to the tongue tops and create a sneaker that's as personal as your signature. ($220 at www.nike.com)
Consider this your Steady Eddie.  When the room heats up and your vinyasa is in full flow, you'll want to lay this towel from Yogitoes®

over your mat to gain stability and keep yourself from slipping. A must have for every yogi, it is as pretty as it is practical and definitely worth the splurge. ($64 at www.athletica.gap.com)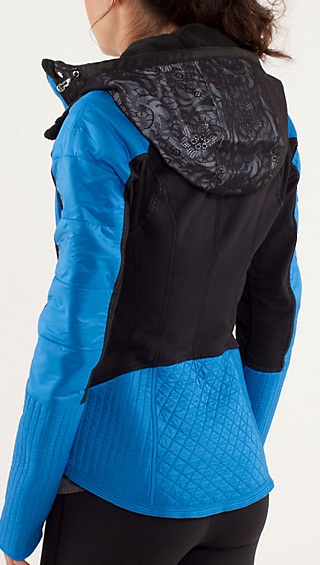 Fashion meets function.  This warm, reflective run jacket with soft fleece and water-resistant panels, helps to fend off the winter weather.  The removable 'luxechange' hood can be zipped out and exchanged with any of their other Lululemon luxchange garments. In addition to all of the properties you look for in workout wear (water-resistant, two-way stretch, moisture wicking, chafe-resistant etc.), the fit is body-skimming and figure flattering! ($198 at www.lululemon.com)
Tame the mane.  It's easy to keep your hair in place during tough workouts with a braided headband that allows you to stay focused… and
   stylish.  The vibrant multi-color braided style adds durability and easily coordinates with any workout attire. ($9.99 at www.underarmour.com)

Armed and fabulous.  All-day comfort and lightweight, one-piece construction make AeroSport the ultimate active-use armband for athletes of all sorts.  Your iPod 4 is protected from fingerprints, dust and scratches, yet you have complete access to your Multi-Touch display and headphone jack.  There's even a hidden pocket to hold your house, room, or locker key. ($29.95 at www.store.apple.com)

Drink, drink, drink.  The ultimate clean-tasting, chemical-free bottle from Lifefactory™for your drink with a handy flip-top closure. The wide mouth design makes adding ice cubes, fruit or tea bags easy breezy.   ($25 at www.athletica.gap.com)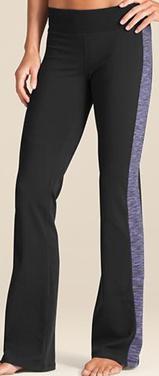 Shake your booty.  Not just any pant, the Dy-no-mite  Kickbooty™ Pant turns your back side into your best side. The pant features a booty-slimming rear yoke; flattering, wide rib-knit waistband and elongating vertical stripe.  The performance fabric not only wicks and breathes, but also features non-chafing, flatlock stitching.  Best yet, this fab find has an extended size range including petite, tall and plus. ($84 at www.athletica.gap.com)
With these garments, gadgets and goodies it begs the question…Why would anyone want to just get in shape when s/he can get in shape in style?!