Hue and Stripe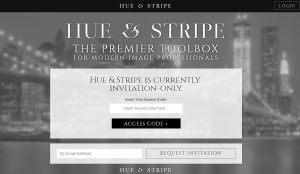 This is platform that is available only for trained and/or experienced image consultants and stylists and their clients. The easy-to-use tool allows you to:
Collaborate with your clients with a branded, digital closet accessible by computer, tablet or mobile devices
Organize your client's existing wardrobe items and recommend additional items
Create polished lookbooks up to 4x faster than Polyvore or other traditional means
Contact Craig@HueandStripe.com for additional information or to request a demonstration. This platform is available by invitation only so please mention Carol Davidson when calling.
Look Forward Image Consulting Color Tools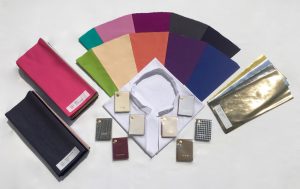 As image consultants we rely on certain tools to help us make accurate assessments and appropriate recommendations. Nowhere is this more important than in the assessment of a client's personal coloring. Our tools are vitally important in this area of a consultation and truly help us to "see." I have discovered a new color resource which I am excited to share. Their undertone capes are user-friendly and make it easy to see, at a glance, if your client has warm or cool undertones. What's more their seasonal drapes are precision dyed to ensure a rich and consistent color. For more information and help deciding which of their color tools are right for you, please email: Vivian@lookforwardimageconsulting.com. Mention code CDFIT18 for free shipping & handling inside the U.S.
Private Client Folio
Price: $225

This series of profiles, assessment forms and leave-behinds will provide you with an organized and integrated approach to working with private clients. With seamless ease, this professional folio will take you from the first assessment phone call thru the client analysis, closet review, and personal shopping sessions. Customizable with you company's name, logo and contact details, this tool not only saves you years of development time but also provides a framework for cultivating long-term private clients. Bonus: A 45 minute phone session is included to address your specific questions about how to use this tool to begin and grow your Image business.
Little Red Workbook: Wardrobe Services Simplified
Price: $225
Written by an image consultant for image consultants, this 21 page workbook is designed to simplify the "how to" behind offering individual client services. Jam packed with information, you'll come away with a step-by-step methodology, as well as practical tips for a closet analysis or personal shopping session. Between the covers you'll also find examples of client wardrobe sheets and communication, as well as valuable marketing advice to help you quickly gain momentum. Bonus: A 45 minute phone session is included to answer your specific questions about a closet analysis or personal shopping session.