&nbsp

Fresh 'Picks' for Spring
The streets are bursting with blooms, buds, and blossoms.  Spring has sprung!  And it's not just outside; the stores are awash with bright colors, spring dresses, and all things floral.  One of this season's clothing trends is the use of floral prints – big, small, bold, or delicate – they're everywhere.  If you're not a fan, not a worry, as there are plenty of other prints to choose from this season, and plenty of other ways to get your floral fix.  What follows are some of our favorites.
Grow your own spring indoors – Bring the bloom out of the store and into your home with a Bloembox Bulb Kit.  Each handmade box includes a premium double-flowering bulb, soil-less coir planting wafers, instructions, and a flower pot.  It comes in a one-of-a-kind gift box topped with silk flowers representative of the flowering bulb.   $45 at Monograms off Madison.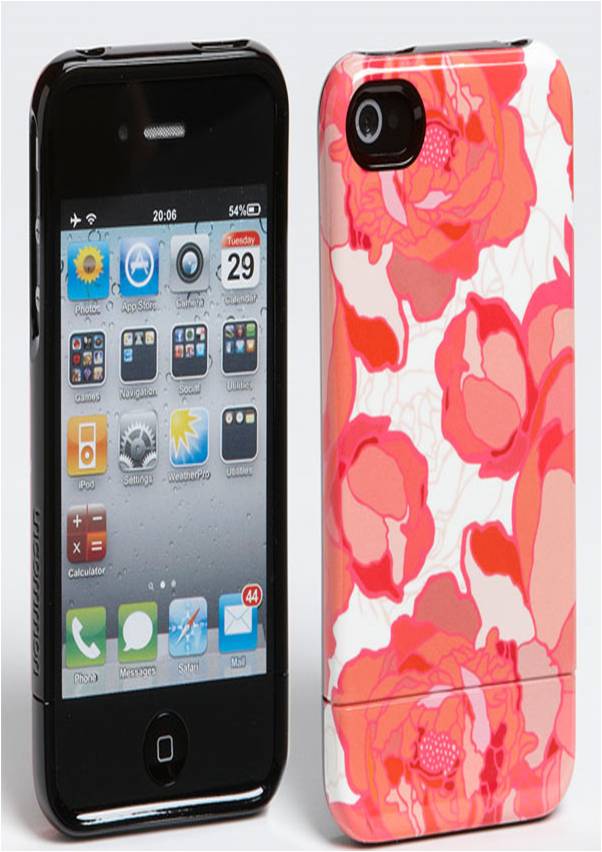 Talk and text in style – Treat your iPhone to a new spring outfit too.  A stylish cover with a lovely floral print will remind you that spring has sprung with every call you make or take.  What better way to express yourself than to dress up the one accessory that we couldn't live without. Shop many more fabulous cases at Nordstrom.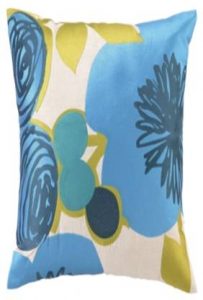 Petals on pillows – Trina Turk has taken on design for the home and we're so glad she did!  Her whimsical, colorful floral print pillows have us swooning.  Their youthfulenergy and flair will brighten any room this spring.  Every pillow is either embroidered or done with needlepoint, has a pure linen shell, and comes with a feather and down-filled.  And best of all, you can mix and match them all day long, and not go wrong.  For the entire collection, go to Trina Turk – Residential.
Tip toe through the tulips – With these strappy platforms, you'll be walking in flowers all day along.  And you'll be 'right in step' for spring. 
Sprouting them on your shoes adds just a touch of floral and can be an understated and unexpected surprise.  Whether donning a sweet small print or a bold sexy one, you can really show your true colors.  You can find these at Dillard's.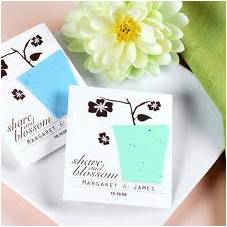 Message of Love – Share the love and watch it grow! This chic, eco-friendly love note will nourish old and new friendships.  Seeds embedded in the card stock are the added gift as the card can be planted and will soon sprout, grow, and bloom.  Lovely to look at now and down the road, it's the sentiment that keeps on giving.  Check out the entire 'seed card' collection at  Beau Coup.