&nbsp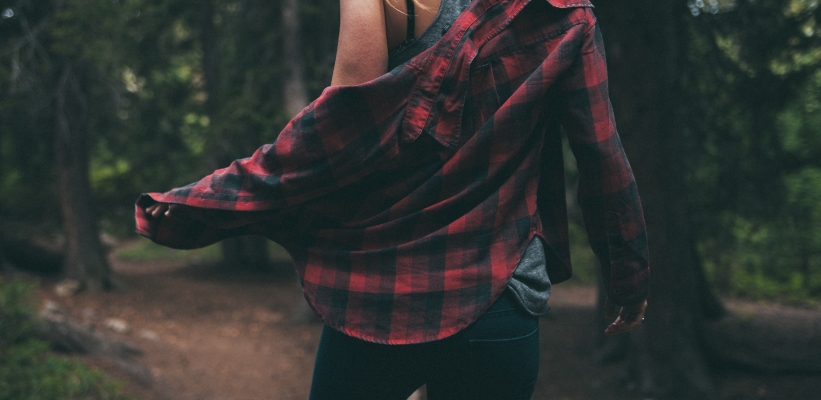 The 90s Trend: What's Old is New Again
Ahhh the 90's. It's the decade that brought us the Spice Girls and boy bands, not to mention some f-u-n-k-y fashion. At times we loved to hate it but this season we are all about embracing this delightful decade. As we know, history repeats itself and certain fashion trends always find their way back. So with the 90s now at the forefront of fashion, it's time to dust off your Doc Martins and be inspired by some fresh takes on these familiar favorites.
Dare to Flare: Skinny has had it's time to shine, paving the way for the flare, bootcut and wide legs. A complete change of direction from the tapered trend, these wider leg options bring a laid-back vibe to fashion this fall. Be it jeans or trousers, this "new" silhouette brings a touch of modernity to anything you pair it with.  In addition, it's universally flattering as this shape balances the hipline and it gives you a bit of 'tude with a more structured silhouette.
All Choked Up: From the runway to department stores, a choker necklace is the must-have accessory of the season. Once the utility necklace of the 90s (think ribbon or string), the choker necklace has been reinterpreted by using luxe materials such as velvet, leather and lace. Now is the perfect time to rethink a basic, black choker and opt for one of this season's hottest hues. This seemingly unassuming necklace adds instant impact on its own but also looks great when layered with other necklaces.
Very Berry: Berry lips were all the rage in the 90's.  It was a way for women to express both sensuality and strength with a bit of bold color right on their lips. So what's different today? Move over matte finishes, we now have creamy and glossy options to choose from.  While many of this season's berries are dark (as in almost black or purple), the good news is that there are a bunch of berry hues to choose.  Berry-colored lips are not only perfect complement to your fall wardrobe, they add a dash of drama for evenings or holiday.
Biker Babe: A leather jacket seems to  have a permanent place in a fashionista's heart but the 90s brought it front and center.  Couple this with the timeless appeal of a moto jacket and you have a jacket that pairs perfectly with jeans, leggings or a dress.  What's more this article of clothing adds a fierceness to your fashion! And the best part? A leather jacket can be worn 3 out of 4 seasons, which makes it a purchase that's both easy to justify and a good wardrobe investment.
Go for Grunge:  If we had to sum up the 90's in an adjective, grunge would be it. In the 90s fashion and music were inexplicably tied and bands like Nirvana had a major influence on what we wore.  We were mad for plaid, falling for flannel and relishing ripped jeans. This season our plaid is more "cool" girl than "school" girl and our flannel feels a bit more refined.  (Ditto for our ripped jeans, btw.)  For both ladies and gents alike, this trend talks to comfort as well as style, but its polished presentation feels fresh this fall.
Walk on the Wild Side:  Remember those leopard pants the Spice Girls wore?  Maybe you even owned a pair (smile).  The good news is that while leopard print never really goes out of style, some seasons the fashion industry discovers it.  This is one of those seasons.  And while leopard is making a roaring return, it is showing up in more subtle ways.  Think about leopard accents in your shoes, bags, or a scarf and give this fun, sometimes fury trend a try.
This season you'll find what's old is new again.  So turn up your favorite Madonna (or Brittney or Spice Girls') tune and give a nod to the 90s with one of fall's favorite finds.  Just skip the mood ring, as I'm not sure that one's coming back any time soon!